Welcome to London Brookes Sixth Form College
At London Brookes Sixth Form College, we love to work with talented students who aspire to improve their lives through education.
Any student, no matter what their starting point, who has the desire to achieve, is welcome at London Brookes Sixth Form College.
Why choose us?
By joining London Brookes Sixth Form College, you will be entering a very special learning environment, small enough to ensure that student care complements excellent teaching and facilitates individual happiness, confidence, and success.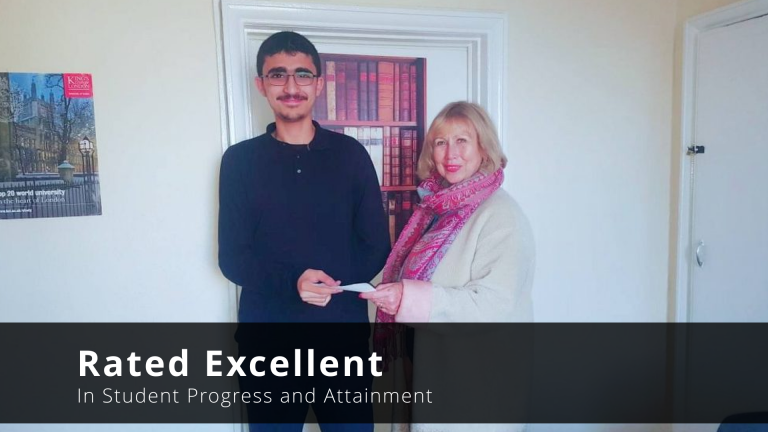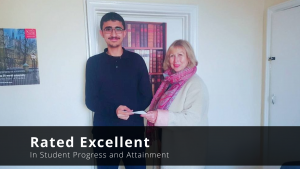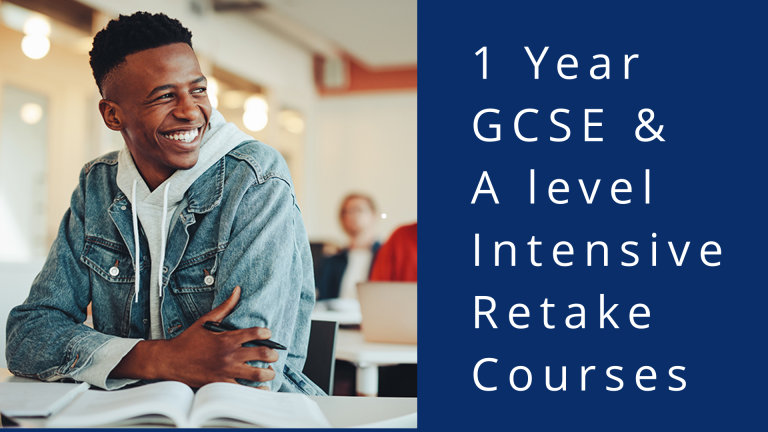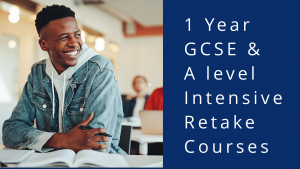 Our aim is to help each individual student succeed in their aspirations and achieve their best possible exam results.
As a student of London Brookes Sixth Form College, you will be educated in a safe, supportive, and challenging environment where all our actions and activities are designed to support you on your journey to discover your greatest potential.
London Brookes has a warm and welcoming atmosphere, enabling you to learn in an environment that contributes in a positive way to your educational development.
Students have the opportunity to progress at a pace that makes learning worthwhile and enjoyable for them. We have small classes where students can receive individual help and attention from our highly dedicated teachers.
London Brookes Sixth Form College offers a wide range of IGCSE/ GCSE and A level courses so that you can tailor a personal study programme.
As well as academic courses, we offer a wide range of enrichment activities to choose from, including sports, performances, trips, and charity events.

Focused Learning In Small Classes
Learn more content more quickly in our smaller classes, increasing your confidence and better preparing you for exam success
Significant Grade Improvements
You are given significant exam practice and revision time in the run-up to the exam period including regular assessments and mock exams
1st Choice University Offers
We will help you will reach your true potential and gain offers from top universities. You'll get the best level of support with UCAS and University Applications. This year 81% of our students have gone to their 1st choice University.
Pastoral Care And Support
Your teachers will really get to know you and pick up on problems quickly, and ensure that intervention is made to remedy any issues that may arise.
Personal Development
You'll be encouraged not only to succeed academically but also to push yourself to develop outside of the classroom – morally, socially, and culturally.
Small Investment In Your Future
You'll have peace of mind that you are getting a quality education at an affordable price (at least 40% cheaper than most private Sixth forms in London)
Careers Advice
You'll be offered a full programme of careers-related seminars given by speakers eminent in their field. These inspiring talks are particularly pertinent when you are formulating university choices. We believe the most effective form of motivation for a student is to actually visit their future places of study and work. London Brookes College organises trips to various Universities, London's Banking hub (Canary Wharf), Hospitals, and other places of student future career interest.
Enrichment, Educational Trips, Debating, And Sports
Extracurricular and enrichment activities will help you stay motivated and develop key skills that further enhance your ability to become a more mature and independent learner. You'll be encouraged to participate in extra-curricular activities to develop personal interests, learn new skills, support university applications or simply have fun.
Teaching
Visiting Speakers
London Brookes College invites a number of visiting speakers for our Sixth Form students. The speakers range from senior management of Goldsmiths College talking about personal statements, to past students offering practical tips on university survival strategies!
We also organise talks as part of our enrichment programme; A visiting artist proved particularly popular with one GCSE boy who said that the art demonstration had changed his life!
Educational Trips
Learning at London Brookes College Sixth Form does not only happen within the college. We organise highly educational trips to the House of Lords which enables our students to participate in a discussion on Parliament and Human Rights whilst other visits to the Imperial War Museum and business organisations have extended students' understanding of related topics.
Clubs
Our clubs offer an infinite variety of activities from chess, through music, debating and Thursday night football which shows, of course, that our students' success really is our goal!

Testimonials
"London Brookes College is an excellent place to be if you seek to massively improve your grades and learning. I studied there for my GCSEs over the past year, and it was a great experience. Every teacher deeply cares about their students, and will always challenge them to go further. Each teacher has a unique and effective way of delivering the information needed, and will always be available if you need them. Your timetable, as well as the choice of classroom is flexibly adjusted to fit your needs, and extra lessons are always provided to those who need or want them. Everyone at the college wants you to do your best, and overall, provides you with the resources to do so. The college truly lives up to its slogan: Your Success; Our Goal.
After a year full of hard work, I achieved 7 A*s and 1 A, mainly thanks to the tireless hours and work put in by the amazing people here. To all the teachers, staff, and everyone else at this wonderful college, thank you! I greatly recommend you attend this college, whether that be for GCSEs, A Levels, or any other qualification. They will truly help you exceed, succeed, and flourish in your learning.
Thank you once again for everything London Brookes College."
Bassil Alaeddin
"London Brookes College, is a very special, and unique college, that is a place, filled with kindness, warmth and opportunity. This environment, is built from the combination, of the gentle staff, and talented teachers, that allow students to progress with their dreams and see them blossom into reality. The principal, and the vice-principal, are fantastic people, that emit passion, for their profession, and really take at heart their students achievements, and take out our best abilities, making the students feel proud to be a part of London Brookes College. They are really helping me, to reach my goal, to success today, for my future tomorrow. I am really proud, of being a part of London Brookes College. I have finally found, my special school"
Barbara
"London Brookes College really made my success their goal, not only through their excellent standard of teaching but also through the powerful learning environment that the staff have created. The college truly inspired me to challenge myself and achieve my full potential. I will always look back at LBC with the fondest of memories"
Aashish
"Excellent teachers, beautiful building and a learning atmosphere that made me demand the best out of me. The teachers were completely dedicated to helping me get my grades. The college believed in me and it was this belief that allowed me to focus and study hard and achieve what Ii set out to achieve. Thank you LBC, I will use the discipline that I have learned from you in everything I put my mind to in life"
Nasreen
"Dear London Brookes College, I loved every moment, everyone at the college is kind and welcoming. The teachers are inspiring, and are passionate about their subjects which makes learning easier and enjoyable. London Brookes College is different to all other Sixth Form colleges. The students are all friendly and so are the teachers. London Brookes College may be small but it has a lot to offer such as a great education and friends"
Freshta
Our unique approach
INDIVIDUAL STUDY PROGRAMMES TAILOUR MADE FOR YOU
You will be individually looked after, cared for, and feel confident in our ability to help you reach your full potential.
Understand Your Educational Needs And Draw Up Individual Learning Plans
Subject teachers will draw up your Individual Learning Plans (ILP). These give you targets which you need to meet in order to improve your grades. You will have an ILP for every subject.
You and your subject teacher will each have a copy of your ILP so that you can both monitor your progress. Your ILP will be updated with new targets on a regular basis. By following what your teachers suggest, you should make rapid progress and achieve your goals. You will also have a form tutor with whom you will discuss your progress at regular meetings.
Frequent Assessments And In-Depth Reports On Your Progress With "Even Better If" Suggestions
All work is marked with "Even Better If (EBI)" suggestions which will help you to improve.
In November, we have November tests and, in March, a full mock examination to give practice for the public examinations in the summer.
Two full reports are issued, at the end of the winter and spring terms. These reports give advice on ways to develop your skills; you need to take notice of what is suggested and put it into practice, just as you do with the ILP guidance and EBI comments.
A Very Special Learning Environment For You
By joining us, you will be entering a very special learning environment, small enough to ensure that student care complements excellent teaching and facilitating individual happiness, confidence and success.
Identify Strengths
Our teachers will get to know what motivates you,
What your specific study style is,
Identify your strengths and close any gaps
Interview Skills & UCAS Applications
121 support with the University application process
Enrichment activities that will help you towards University applications
Interview skills
Career advice
Personal Tutors, Individual Extra Help
Personal Tutors,
Supervised study time
Extra lessons depending on you needs
Educational Talks
University recruiters and Alumni Presentations
Speakers from a wide range of professions
Educational and motivational talks by experts in the fields
Parental Involvement, Support & Feedback
Parents are invited to attend parents' evenings twice a year.
We will also arrange meetings at other times to discuss individual progress if needed.
Our focus is on the "Value added" which means an outstanding improvement from GCSE to A levels.
All this and more is what makes London Brookes College one of the best sixth form colleges in London.